While having an in-person interview is great, attending a virtual event is another way to meet with professionals! It's not only more cost-effective, but you can also do it from home which is much healthier than sitting at a restaurant or conference room. knowing some interview tips and tricks will help you.
Interviews via phone, video chat, or app are all part of the process that most employers use when hiring someone new. They like to get a sense that you are being honest, professional, and direct with them so they can form a picture of who you are as a person.
This article will talk about some easy ways to prepare for your virtual meeting while still putting importance on appearance and voice. You don't want to look sloppy or seem distracted during this important conversation, even though there isn't anything physical happening.
Interviewing over apps such as Google Hangouts, Zoom, or Skype is common these days, so this article will go over some hangout tips and tricks.
Interview tips and tricks 1: Provide consistency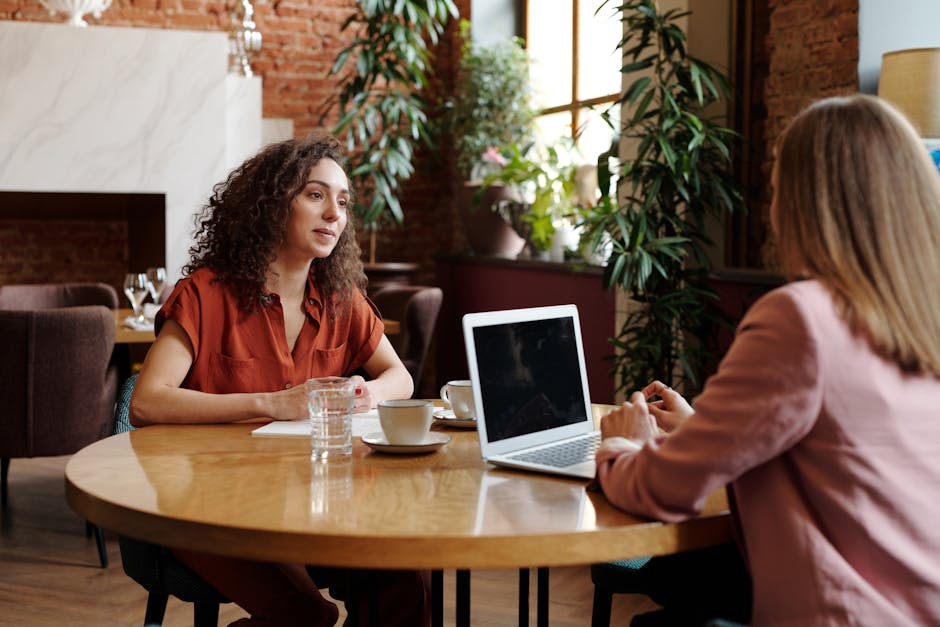 As mentioned before, your invitees will have to connect with you online to attend your event. This can be via your website, social media accounts, chat apps, etc. They will also need your email address or phone number to confirm their attendance.
So how do they find out who you are and what your event is? How do they join you for a conversation if you don't talk much?
Provide as many opportunities as possible to interact with you. You can use all types of channels, but consistency is key!
Make it easy to reach you by using both personal and professional account names, add yours to Facebook, LinkedIn, and Twitter. Add yours to each site so people know where to look for you.
Chat apps like Slack, Zoom, Google Hangouts, and Microsoft Teams are great ways to keep in touch while still giving users some anonymity. These apps usually have free versions that work just fine. Use those!
And don't forget about making yourself available offline either. Return home after an hour of work and check your emails, messages, and calls; maybe even respond when necessary.
This way, you won't lose contact completely unless something really important comes up.
Interview tips and tricks 2: Provide structure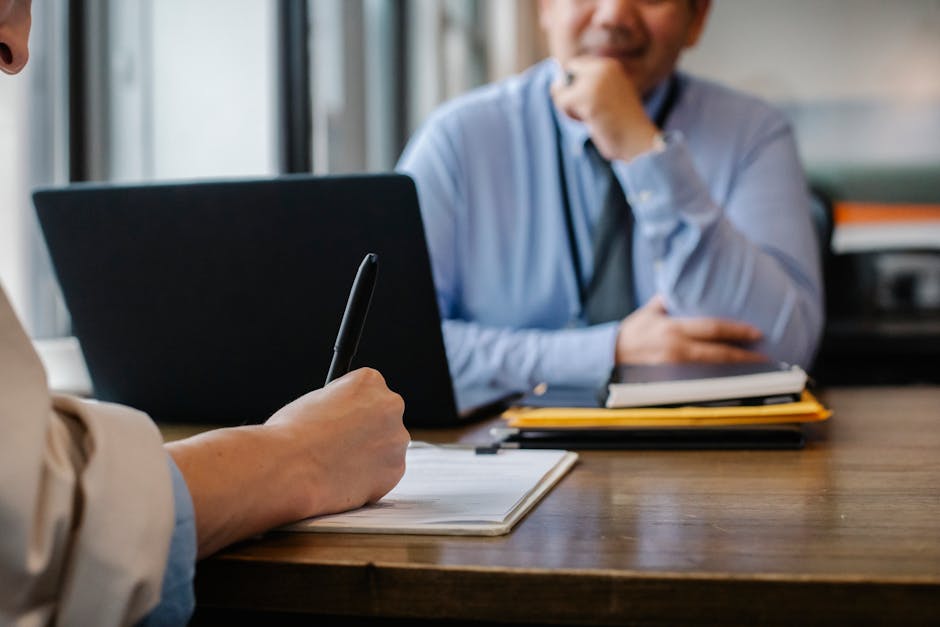 After you have invited people to an event, they will begin to invite other people! This is totally normal as friends get involved with each other's lives and talk about things.
But, what if someone doesn't respond? It can feel like a wasted effort, but don't give up just yet.
By providing some structure at your event, everyone will have a clear goal and focus on that instead of trying to find someone or something else they could be talking about.
This helps create more conversation and engagement.
Here are some examples of ways to provide structure at your event:
* A speaker or participant posted a list or link of things they wanted attendees to watch/read before coming to the event.
* There was a reading or activity scheduled during the event.
* An open topic is discussed in the car ride there.
These types of structures help make it clear how people should be attending your event, which creates less confusion.
Interview tips and tricks 3: Establish a schedule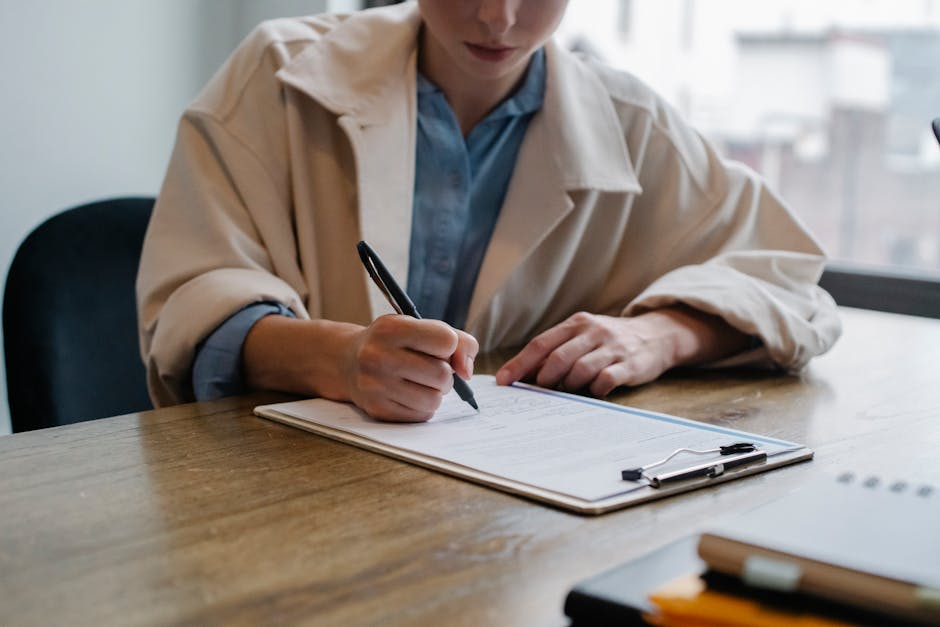 After you have received acceptance as an event organizer, the next step is to establish a start time and end time for your event. This will depend on how many people are attending and when they will be able to attend.
You can use Google Calendar or another software that allows users to share events to create the event. Since everyone has access to this app, it will help make sure no one misses any part of the event!
People may also need to know what time the event starts and ends so please ensure these times are well known. If someone cannot make it then there are some backup plans such as having another person take their place. By using a software tool, people will not need to remember all the information themselves, which helps keep the event organized.
Everyone's schedules may get busy so try to stick to a routine unless something comes up more than two weeks before the event.
Interview tips and tricks 4: Make it clear what is expected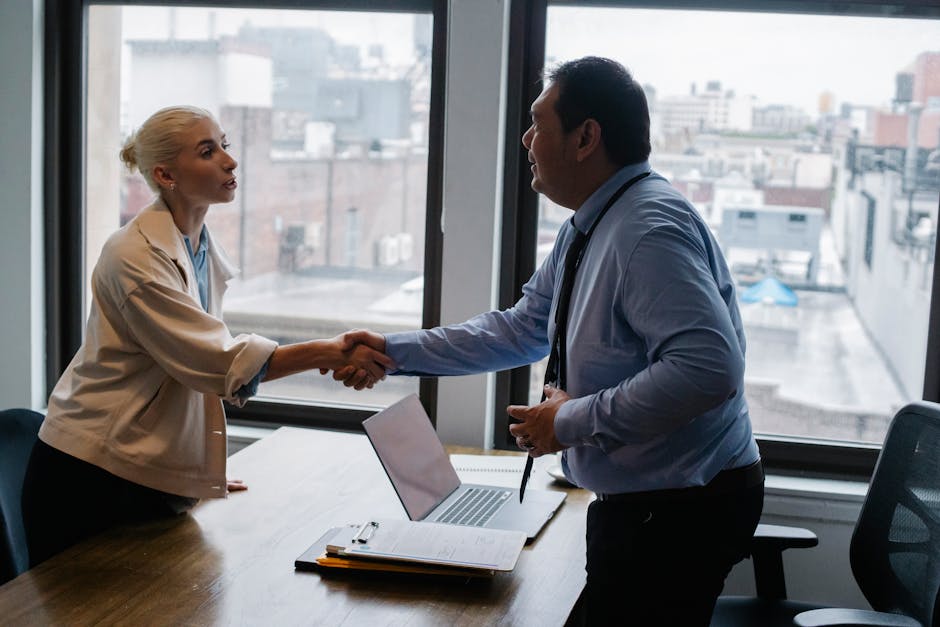 Before you begin your interview, make sure that you are completely clear about what topics you will be covering and what questions you will ask! This way, they're not left wondering, or needing to backtrack to find out information.
Be prepared with some basic questions too – how long have you been working in this field? What made you choose this career path? and if they respond with something like "I love my job, so I never really think of myself as having a career". Then ask them whether they consider themselves self-employed, part-time employees, or full-time employees.
This gives you an idea of their understanding of the term 'career' and can help determine whether they're still searching for that sense of belonging and security that only comes with being part of the workplace community.
Interview tips and tricks 5: Tell them what you want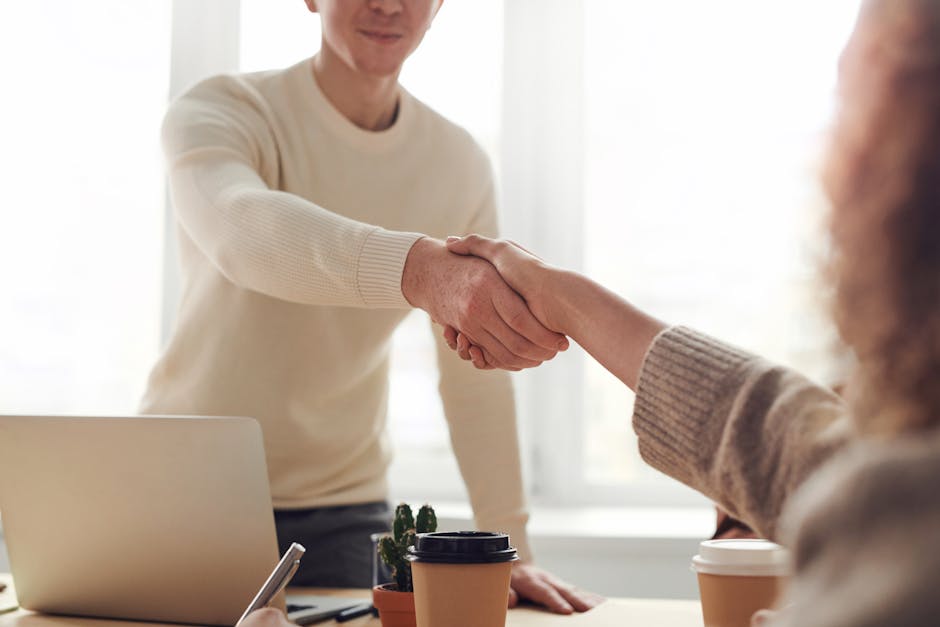 Before interviewing anyone, whether in-person or via chat or video, make sure you know who you are looking to meet with and what they mean to your career. What position do they hold in your organization? As someone directly reporting to you? As a member of a team that you supervise?
It's very easy to get distracted talking about yourself during an interview, so be careful to avoid this by knowing some key things about the individual!
Knowing their importance will help you focus more on listening to how they describe themselves rather than telling your own story. It also helps determine if they are a good fit!
Interviews can sometimes feel like a minefield because employers worry about being put off by something they say. Try not to be one of those people – learn from these cost-effective lessons before investing time into a meeting.
Be clear on what you're looking for and give appropriate timing — both yours and theirs.
Interview tips and tricks 6: Ask them what they want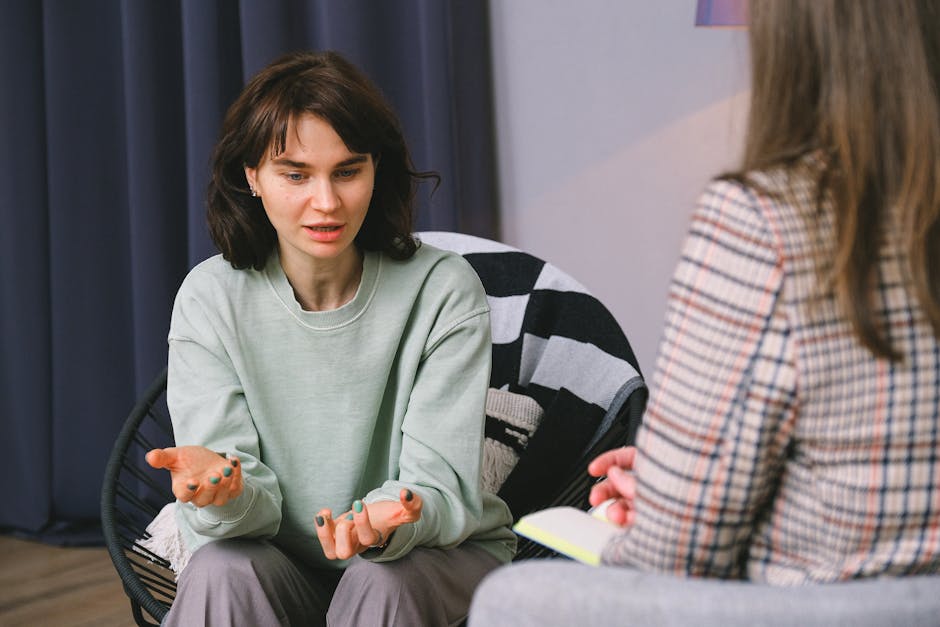 It's very common to get questions about how to interview someone during a virtual event, but one thing that some people miss is asking directly about those things.
It's good to ask if they would like to discuss anything specific or whether they are more open to general talk at this time.
By being aware of these types of questions ahead of time you will be prepared and can easily steer the conversation in another direction if needed.
Interviews should not feel like an interrogation, so make sure to keep it lighthearted and casual!
General chat can quickly turn into something more meaningful though, so don't hesitate to go there if necessary.
If anyone seems particularly distant or quiet, it might be worth checking out why they seem this way before moving onto other topics.
Make it clear what is happening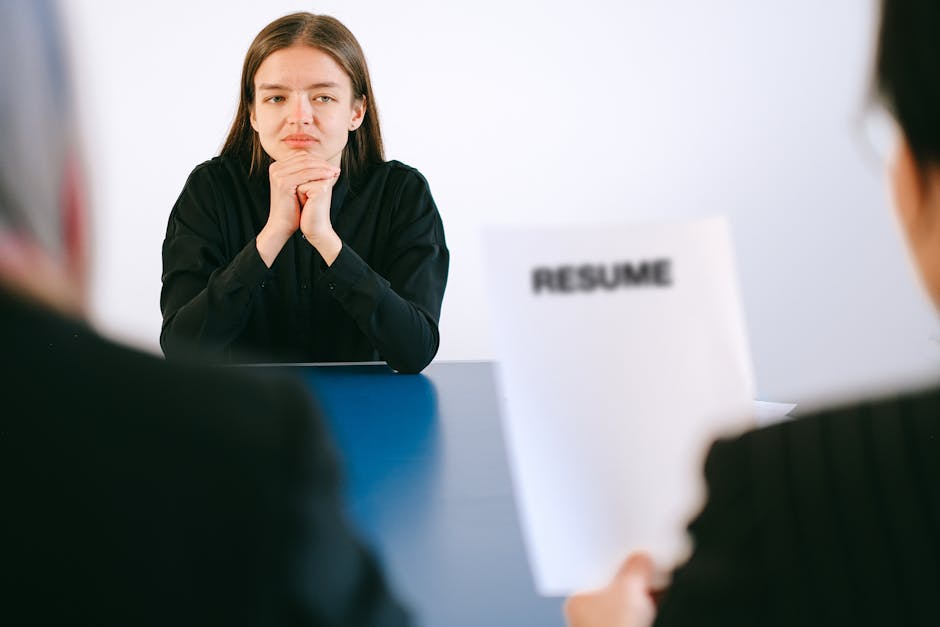 One of the biggest reasons why people get nervous during an in-person interview is because they do not know what the job position entails or what their future at this company looks like. For most employers, having someone that knows what they are offering makes them feel more comfortable.
The same goes for a virtual interview. If you are not sure what the next step is, be honest about it and ask if there is anything else you can do to prove yourself to the organization.
Be clear about expectations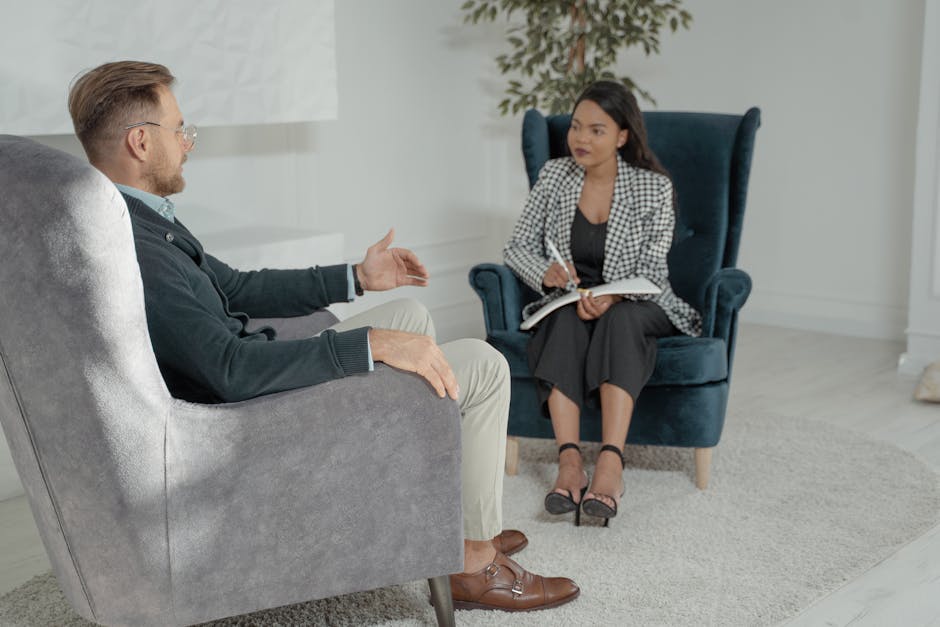 Before you meet with anyone for an interview, make sure that you are clear about what kind of position they want to offer you and what type of employment you desire via your answers to these questions, it's part of the simple interview tips and tricks you should know.
Most employers will ask if there are any significant weaknesses in your current job or career path. This is a very legitimate question but only give honest responses. Do not say something like, "My department was understaffed so I asked my boss to let me work outside of my role" because you never know if that person has also been overqualified for their position.
There can be disastrous effects when someone who does not have enough authority within the company offers advice to higher levels. If you feel uncomfortable answering this question honestly, then tell them that it is hard for you to see yourself moving up within the company and that you would need some assurances before you could consider such a change.