When it comes to hosting a virtual event or an online summit – hands down HeySummit will make your life easier.
HeySummit allows you to easily create and run successful online events – even if you're a non-techie. HeySummit, by default, comes with a very basic refer-a-friend system, that enables your attendees to promote your event by sharing on social media. This default implementation lacks, tracking, reporting and the ability to set rewards based on the number of referred leads.
However, HeySummit, did a wonderful job of integrating EarlyParrot's API in their settings section. This tutorial will visit how to create your referral campaign in EarlyParrot and connect it with your HeySummit event.
Before we proceed – don't want to integrate EarlyParrot yourself? Don't have the resources to do or simply wish to have us set it up for you? We offer a done for you service, at a very reasonable price. Send us a request on su[email protected] with your domain for further instructions.
Why do you need a referral program for your online virtual summit or virtual event?
By adding a referral program to your online virtual summit you will be turning your existing attendees into active referrers, giving them the functionality and ability to invite their friends to attend your event in exchange for a reward.
From our experience, referral marketing will:
amplify marketing efforts: referral marketing can (and will get you) an extra 15%-20% increase in your attendees just through word of mouth.
lower cost of acquisition: By getting referred attendees to your summit, which are not eating away your ads budget or on which you are not paying any affiliate commissions, you will be drastically lowering your cost of acquisition.
lift your conversion rate: From our experience as a referral marketing platform provider, we know that referred attendees to online events on average convert 2x-2.5x better that any other attendees coming from other channels
extend your reach by getting referrers to spread the word about your brand with an audience that would be really hard to reach.
How will your HeySummit referral program be structured?
To illustrate the different components that will make up your referral program for HeySummit I am going to use a demo summit at https://earlyparrot-heysummit-integration-summit.heysummit.com/ As mentioned above HeySummit, did a wonderful job of integrating EarlyParrot's API in their settings section making it a breeze to integrate EarlyParrot with your HeySummit event.
Irrespective whether your online virtual summit is hosted on heysummit.com or on your custom domain, your referral program will be made up of the following main components:
Landing Page: The landing page is where all your referred attendees will be sent to. By default, your Landing Page is the homepage for your heysummit domain or your custom domain. Eg. https://earlyparrot-heysummit-integration-summit.heysummit.com/. EarlyParrot will capture all your visitors, track them until they either leave your website or else register to attendees for your event.
Ticket Registration: EarlyParrot tracks all visitors who checks out a ticket (FREE or PAID). EarlyParrot will be able to determine whether the new attendee has been referred or not.
Paid Ticket Tracking: EarlyPrarrot is also able to track PAID tickets and determine whether that sale has been referred or not. This enables you to reward referrers on referrering a paid ticket.
Sharing Widget: When someone registers for your online event, they will get to see the sharing on two different pages:

The thank you page: right after someone checks out a ticket (FREE or PAID)
At this link: /attendee/share-event/ Eg. for my event its: https://earlyparrot-heysummit-integration-summit.heysummit.com/attendee/share-event/ You need to be registered for the event and authenticated to access this page.
Through the functionality provided by this widget, your attendees will be able to refer their friends by either: by sending direct email invites, by sharing posts on social media such as Facebook, Twitter, LinkedIn or else by sending referral links on chat apps such as WhatsApp, Facebook Messenger etc.
Now that you know the different components that will make up your referral program, let's create a referral campaign on EarlyParrot and go on with integrating it with a HeySummit account.
Creating a referral campaign in EarlyParrot
Create a referral campaign on EarlyParrot is very easy. There are 7 steps in all, which are summarized through an easy to go through wizard. Check out How to create a campaign in EarlyParrot knowledge base article for more information.
Integrating your EarlyParrot campaign with your HeySummit account
Thanks to HeySummit's integration, integrating EarlyParrot with your online event can be done in a breeze.
Log into your HeySummit dashboard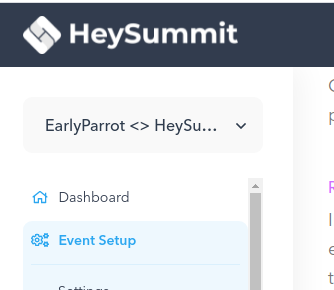 Scroll till you find Other Integrations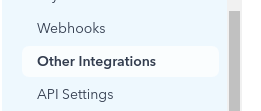 Then enter your EarlyParrot Campaign ID under the EarlyParrot integration. This is how you can easily get your EarlyParrot campaign ID.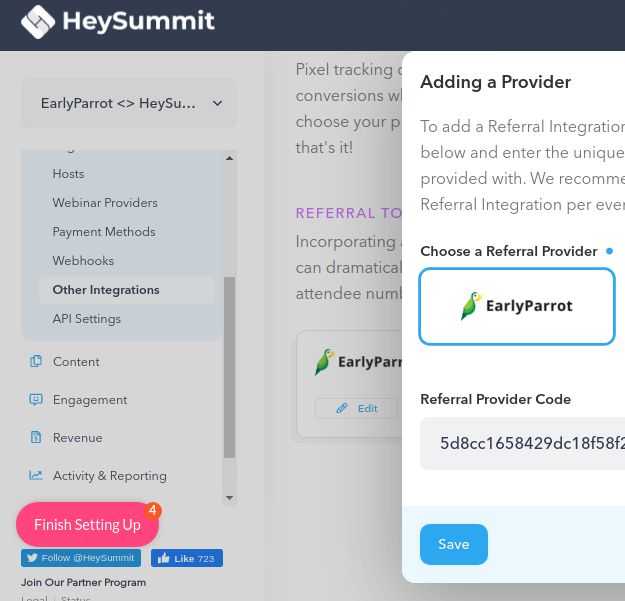 Once you set this up, the default referral program provided by HeySummit will be replaced by EarlyParrot's implementation. You can now track your attendees, referred attendees, rewards and progress through the EarlyParrot dashboard.
How to track ticket sales in HeySummit and reward referrers on referring a sale
If you want to track sales of tickets and be able to give out rewards only when a referred attendee converts to a paid ticket, then you need to enable the webhook implementation in HeySummit. Here is how you can do it.
In your EarlyParrot campaign, go to the Integrations > Sales Capture Integrations and click on HeySummit.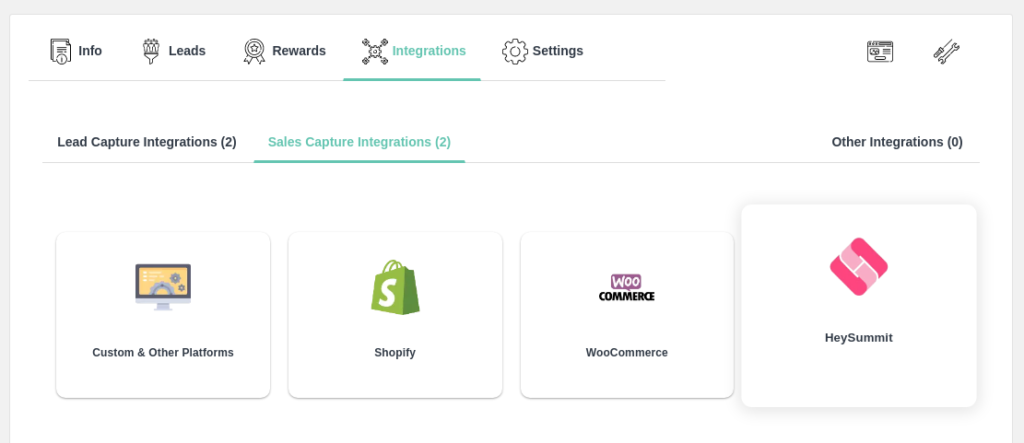 On clicking on the HeySummit integration you will be provided with a link that you have to place in your HeySummit Webhook > Outgoing Webhooks > Checkout Complete URL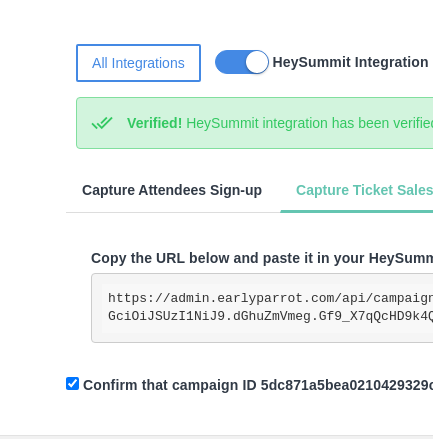 Place the provided URL into the Checkout Complete field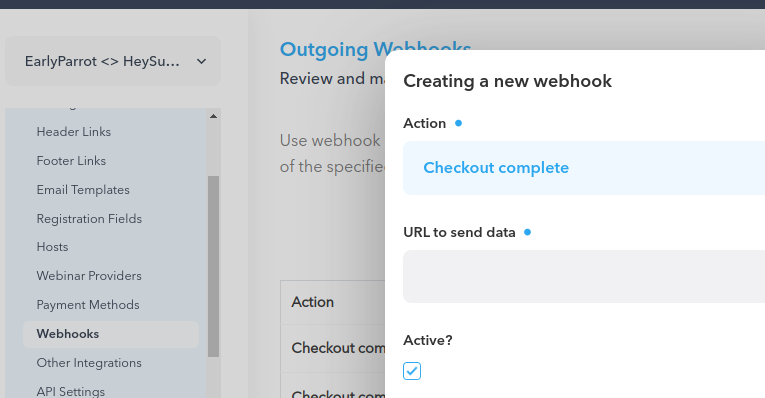 Once done, all purchases processed by HeySummit will be tracked into your EarlyParrot account.
Do you have any further questions?
We understand that every HeySummit referral campaign is different from the other. That is why we offer strategy calls & one to one consultations. Schedule a call with our founder Gaetano: https://calendly.com/gaetano-earlyparrot/1-to-1-earlyparrot/
More over, we think that you will find the ebook Referral Marketing for Online Events EBOOK really useful in planning and executing your referral campaign for your online event.