What is a Fast Lane Campaign, and how does it work?
Fast Lane Campaign is very similar to the Top Influencer campaign. A Top Influencer campaign has one deadline, and the Fast Lane Campaign will have repeat winners every specified period. A Fast Lane campaign periodically checks who the top referrers are and rewards them accordingly. This is done after all Fraud Checks have passed.
How to create a Fast Lane Campaign – Step by step
Creating any kind of campaign is no different. In the Reward System step, choose Fast Lane Campaign.

Choosing a Fast Lane as a reward system will lead you to the following Rewards screen, where you can enter the list of rewards to be given out in ascending order starting from the top referrer going down. Along with the list of rewards, you will have to set up the frequency when the rewards are to be sent out. EarlyParrot will take care of monitoring the campaign, sending out rewards to top referrers on each frequency elapse. Frequency can be daily, every two days, weekly and biweekly.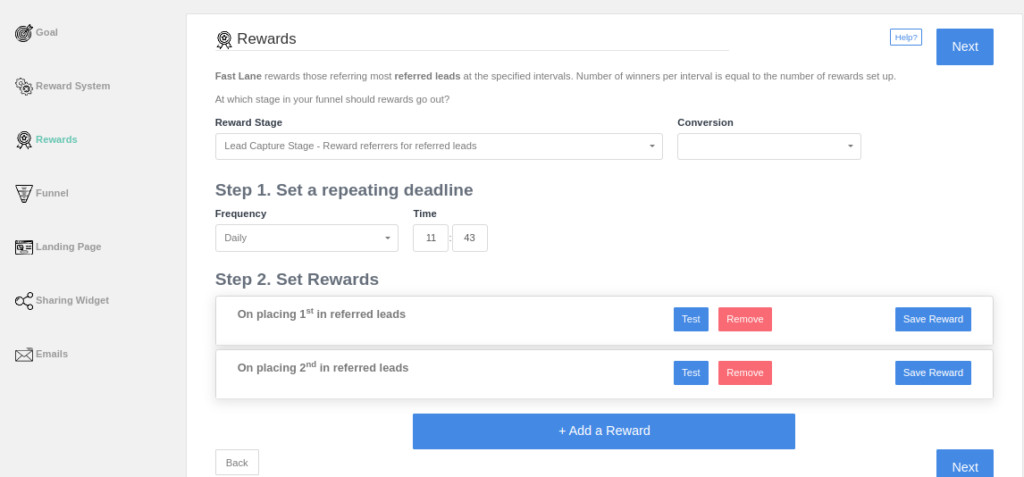 If you are creating a Sales Referral Program, you might want to send out rewards only if a referred leads converts and becomes a customer. In that case, you might want to switch the Reward Stage to the Customer Stage.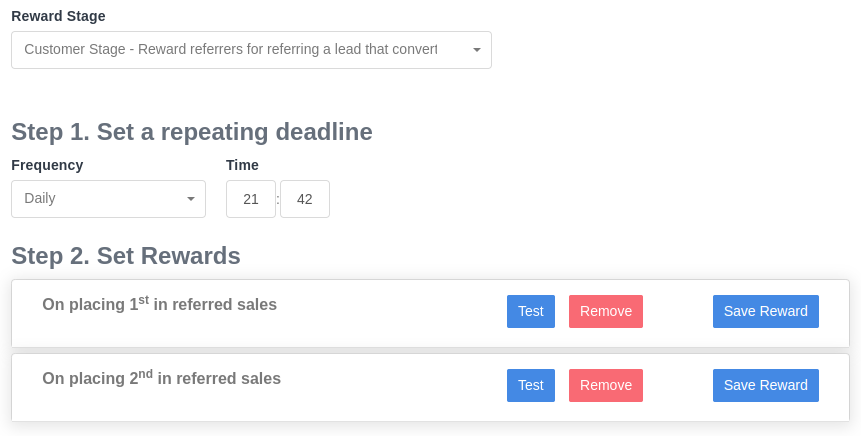 Rewards ideas for the Fast Lane campaign must be exclusive and should focus on the idea of urgency. Keep in mind that all referrers will get the rewards, but it will be a matter of when they will get the reward. One of the best rewards for a Fast Lane campaign is early access to a product or service. Usually, this campaign is used to launch a new product, service, version or set of features.