Creating rewards in EarlyParrot is easy. It can be done on campaign creation or later on when editing a campaign
Go to Rewards screen, in the campaign wizard, to create or edit a reward. To create a new reward, click on the Create Reward button.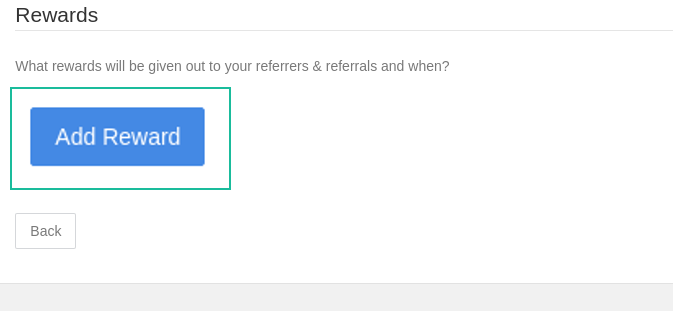 To create a reward, you must enter the following information:
Reward Name: This is the reward name that your subscribers will see
Reward Description: A short description of the reward
Metric: The metric to be used to decide when a reward should be sent out to a referrer Metric can be either:

Referrals: Based on the number of unique referrals a referrer will refer
Shares: Based on the number of unique shares on social media and email the referrer will do
Visitors: Based on the number of unique visitors that the referrer will refer

Target: How much of the chosen metric a referrer must reach as a target.
Reward Image: The reward image will be visible to your subscribers, further encouraging them to share and refer subscribers to get the reward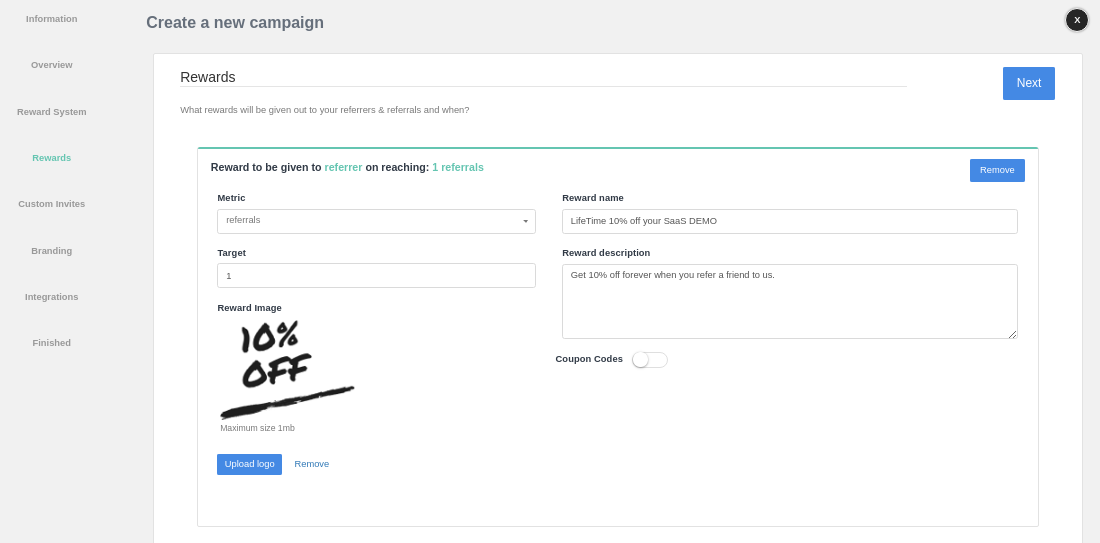 By choosing different metrics and different targets, EarlyParrot allows for reward stacking.