Thinkific App Store is a great addition to the Thinkific ecosystem. It enables you, as a course creator, to install apps to your Thinkific account with a click of a button. All apps have been vetted, tested, and approved by Thinkific.
There are two ways how you can install the EarlyParrot Thinkific app:
a. Directly from your EarlyParrot account, from the integrations section
b. By hitting the install button in the Thinkific Appstore for the EarlyParrot app.
This tutorial is going to focus on the second method. This is the preferred to install the EarlyParrot Thinkific app for those course creators who don't have an EarlyParrot account created yet.
Find and initiate the EarlyParrot App installation
Head over to the Thinkific App Store and search for EarlyParrot in the search. Click on the result and then click on the install button as shown here.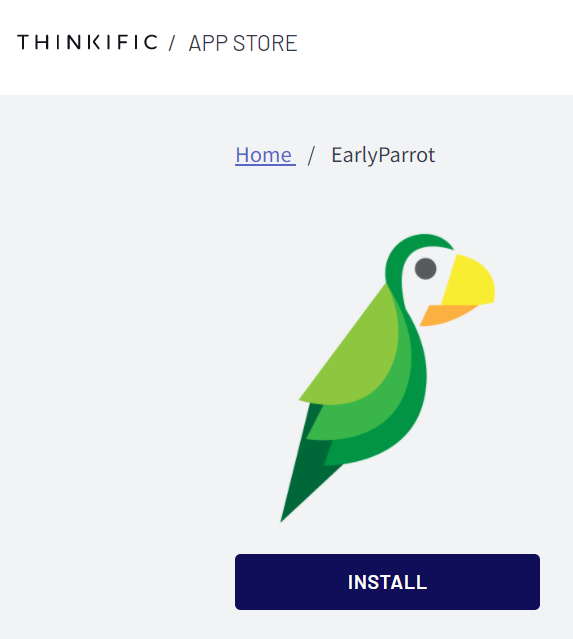 If you aren't logged into an EarlyParrot account you are asked to log on to your account.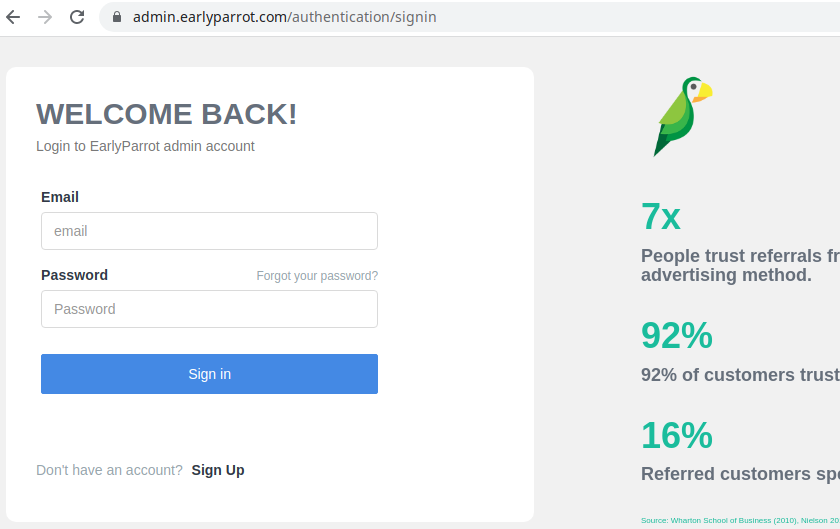 If don't have an EarlyParrot account and hence not logged in, you should click the Sign-Up link.
Once logged in you will be asked to create your first referral campaign.
Follow this tutorial on how to integrate your EarlyParrot referral campaign.