Before we proceed – don't you want to integrate EarlyParrot yourself? Don't have the resources to do it or simply wish to have us set it up for you? We offer a done for you service at a very reasonable price. Send us a request at su[email protected] with your domain for further instructions.
The landing page is where all your referrals will land upon following a referral link. This guide will show you how to install the landing page script on any Clickfunnels page. Ideally, you will create a new page that must:
capture the interest of your referrals
provide them with a coupon for the welcome reward (if you opted to do a double-sided campaign)
offer your referrals a call to action to get them to convert
Once you have decided which Clickfunnels page will be your landing page, you must copy and paste the landing page script provided by EarlyParrot. 
In the Landing Page step, in the create/edit campaign wizard, you will get to install the landing page. Copy the provided script and type in the URL of the landing page that you have created on your Clickfunnels account.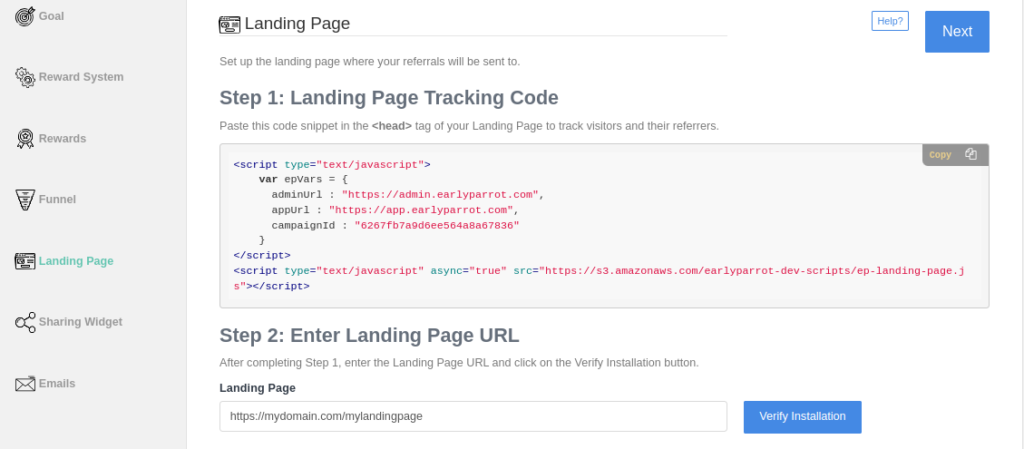 Via the provided script that you will paste on your Clickfunnels landing page, EarlyParrot will track all your referrals, who is referring who and where your referrals are coming from.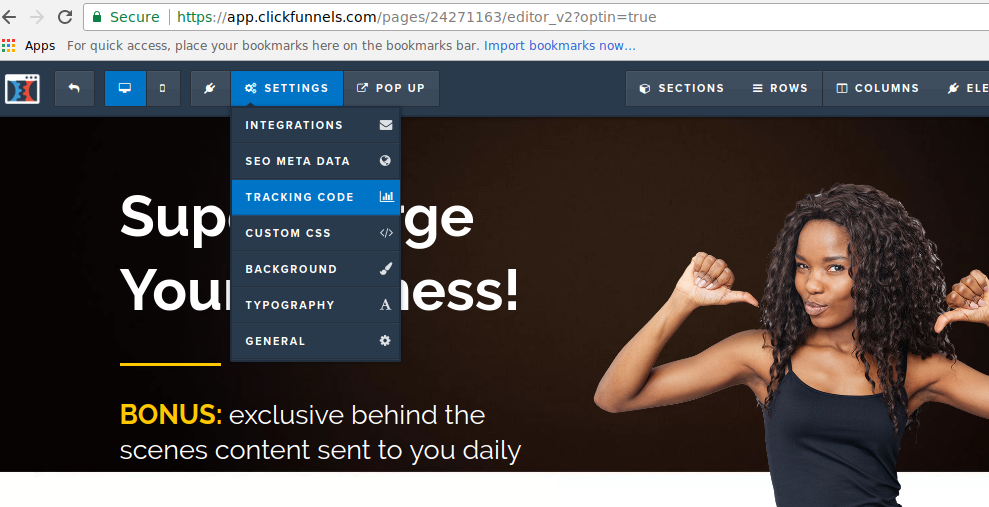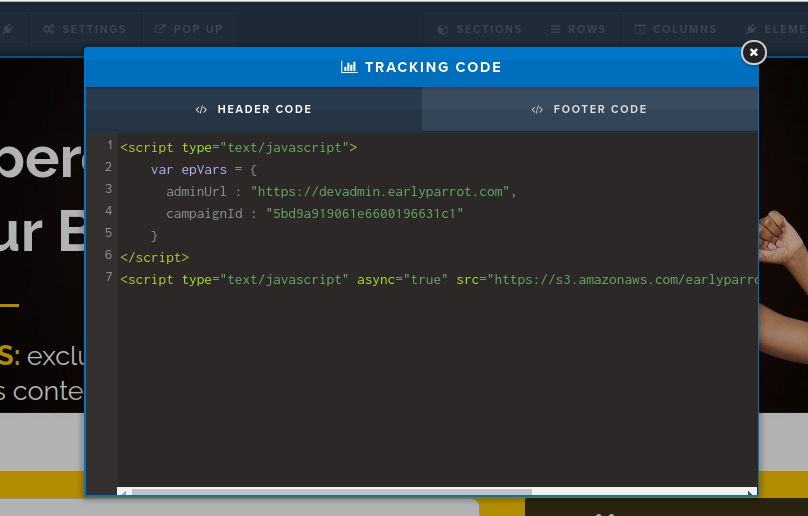 Once you have pasted the code and published it, hit Verify Installation button to double check your landing page script installation. If your landing page script has been successfully installed, you should be able to see a confirmation like the one below.