You can at any time update your payment method for any of your EarlyParrot projects via the Billing section in the project profile.
To access the project profile, select the project from the drop-down on the right-hand side in the top navigation.

Upon selecting the desired project, click on the cogwheel icon to access the project profile and then click on the Billing tab.

To add a payment method, click on the Add Payment Method button. A popup will come up asking for payment details.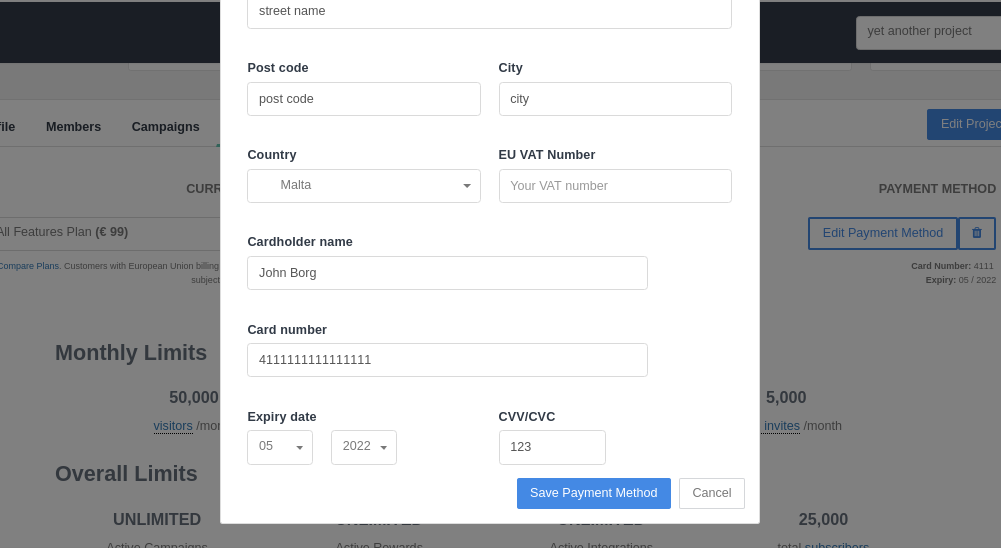 EarlyParrot will ONLY charge your card on the next billing cycle. Once EarlyParrot charges the card, an invoice is issued and added to the Invoice tab. Invoice tab becomes available only when a payment is affected.