A sales referral program aims to get referred leads that convert into paid customers. Leads coming into your funnel are offered rewards for referring others who not only sign up but must become paid customers. A sales referral program is more suitable for e-commerce stores, paid courses, membership websites and/or SaaS software.
EarlyParrot needs to monitor leads signing up to determine whether a particular lead is referred or not. In the Funnel Step, you are asked for more information about the software stack you are using to capture leads. Through the supplied information, you will be guided on integrating EarlyParrot with your existing software stack without any need for any changes.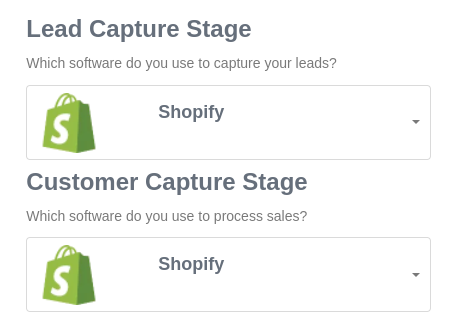 In the case of a sales referral program, you are also asked what software are you using to charge customers. Whilst EarlyParrot will tag leads at the Lead Capture Stage; it will only deliver rewards for referred leads who convert and become customers.
For instance, John refers 3 leads: Mandy, Stef and Jake. Mandy drops off. But Stef and Jake perform a purchase. John is rewarded for 2 leads in the customer stage.