Before we proceed – don't want to integrate EarlyParrot yourself? Don't have the resources to do or simply wish to have us set it up for you? We offer a done for you service, at a very reasonable price. Send us a request on su[email protected] with your domain for further instructions.
The share page is a very important part of any referral campaign and has several functionalities linked to it. The share page is accessible by all your Demio webinar subscribers and will be served from your domain but hosted by EarlyParrot.  Some of the most important features of a share page are:
provides your webinar subscribers (referrers) with a way how to post & share your webinar on social media with a click of a button
provides webinar subscribers with an easy way how to send email invites to their friends
copy the unique referral links to share it accordingly
In the Integrations steps, in the create/edit campaign wizard, you will get to install the sharing page. Click on the configure button under the Sharing Page. Copy the provided share page script and type in the URL of the share page. For Demio webinars, usually, the share page URL is the same like the landing page URL.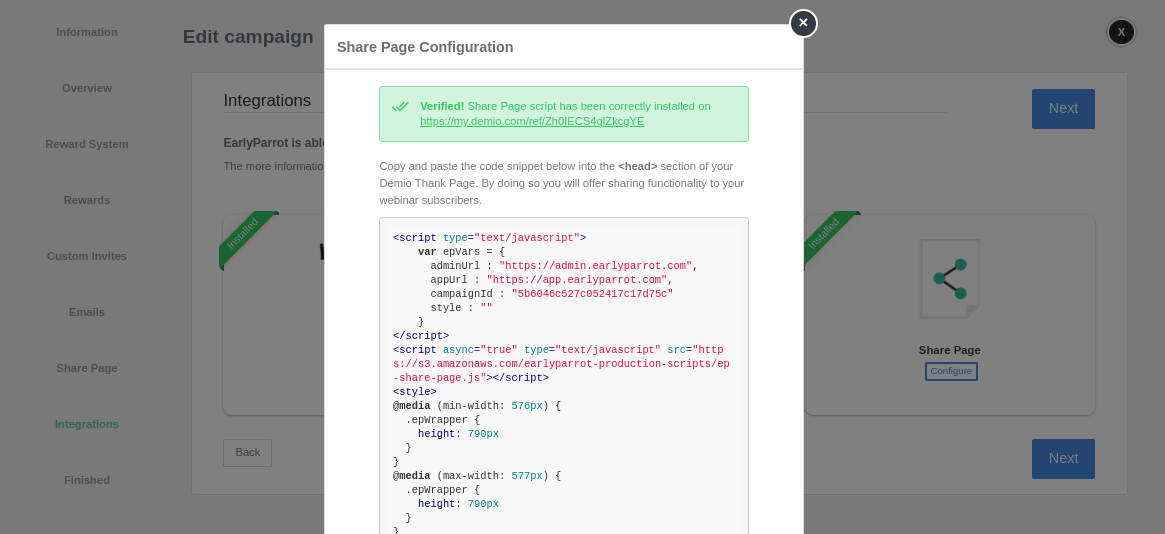 Paste the provided script into a Demio Integration Custom Code for the Thank You Page, in the head section.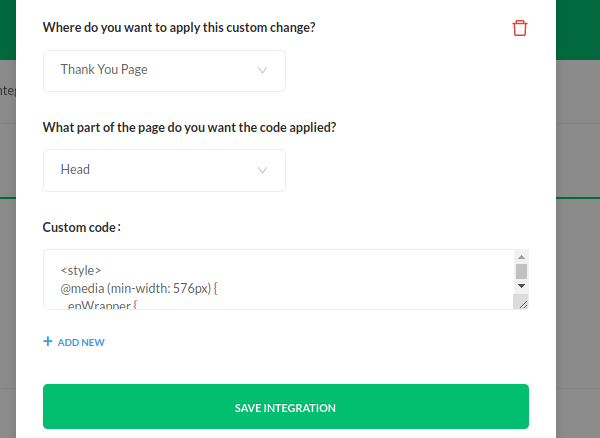 Hit Save Integration and you are done with the Share Page Integration.