Before we proceed – don't you want to integrate EarlyParrot yourself? Don't have the resources to do it or simply wish to have us set it up for you? We offer a done for you service at a very reasonable price. Send us a request at su[email protected] with your domain for further instructions.
The landing page is where all your referrals will land upon following a referral link. For Demio users, the landing page and the opt-in page are the same pages. This guide will show you how to install the EarlyParrot landing page script to your Demio webinar funnel.
In the Landing Page step, in the create/edit campaign wizard, you will get to install the landing page. Copy the provided script and type in the URL of the landing page that you have created on your Demio Landing Page.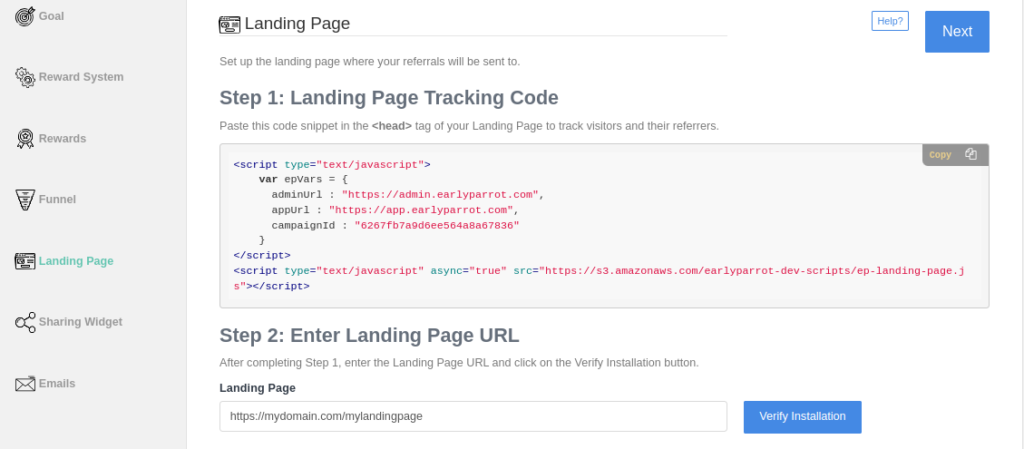 Paste the provided script into a Demio Integration Custom Code for the Registration Page, in the head section.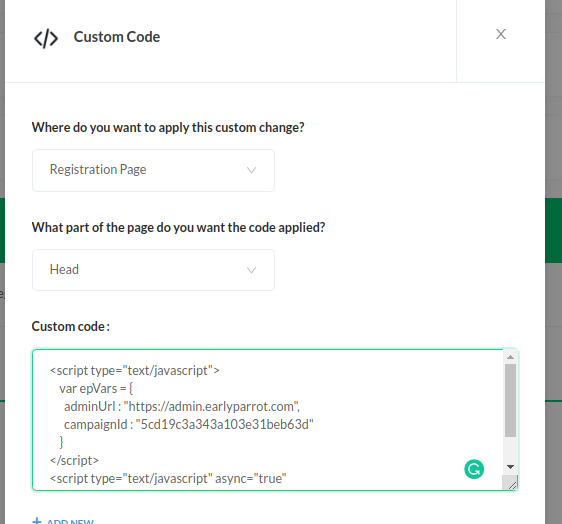 Hit Save Integration, and you are done with the Landing Page Script.