The EarlyParrot dashboard is intended to give an executive overview of how a particular campaign is performing over the selected period. 

Active Referrers
An active referrer is a subscriber who during the selected period has either:
Sent out at least one email invite
Shares at least once the campaign on social media
Has sent at least one referred visitors from one of its referral links
Along with the unique number of referrers, this chart clearly shows how your referral engagement increased or decreased during the selected period.

Referred Visitors
A referred visitor is a unique visitor for the campaign that has followed a referral link and landed on the landing page. Referred visitors are the total amount of traffic that all active referrers have sent for the selected period.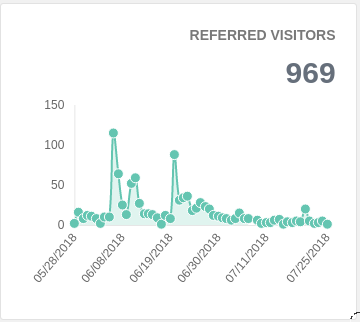 Referrals
Referrals are new subscribers that have subscribed after they have followed a referral link. This chart shows the total number of referrals for the selected period and how such referrals were distributed across the period.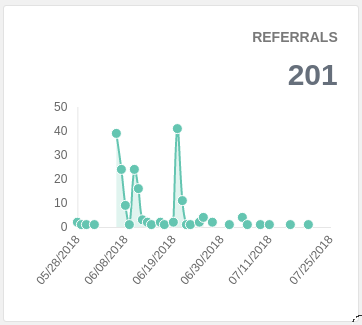 Comparing Subscribers, referrals and unsubscribes
This chart will give you an overall idea of how your campaign is performing over the selected time period. It will also highlight spikes and/or drops in subscribers, referrals or unsubscribes that might need further investigation.